About CSI:360
Virtual tours of crime scenes, photo-documentation of schools and Homeland Security applications wasn't exactly the main product idea at VPiX. Like most business success stories, ours is the classic story of a big, hungry market that was searching for what we had. For nine years, we were perfectly content being a virtual tour products company. Then one day, we get a phone call from a police department in Florida.
"We can't recreate an active crime scene on a public network," said Officer John Medina. "We love your virtual tour equipment, rotators and software. But we have to recreate the crime scenes at our police department." And the rest is sort of history.
Other police departments followed soon after. Virginia State Police, San Diego Police, and the Michigan State Police. Then the FBI needed a camera kit and a CSI:360 server at their Quantico, Virginia office. Next came orders from agencies around the globe.
Below are the people responsible that help make CSI:360 a real success.
Meet the Team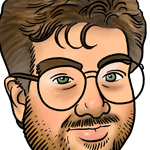 Bart Wilson
CIO / Product Marketing Manager
A former product visionary at Eastman Kodak, Bart's skills and deep understanding of digital cameras and what they were capable of becoming began in the early 1990's. As part of a "skunk works," dream team -- Bart helped bring Photo CD and digital imaging services to market during a time when "going digital," was pretty expensive.

At VPiX, Bart's the guy with the "cradle to grave," responsibility for the camera systems, rotators and crime scene reconstruction software platform. He takes a real "hands on," approach to identifying customer opportunities and smoothing out the user experience with Apple's iPad, iPhone and Android devices.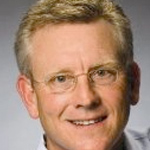 Stephen Meyer
CEO
Steve's primary goal is to keep Bart on a short leash. With over 20 years at running successful companies, Steve understands that creative people need to have certain tools, assets and a disciplined system to follow. Steve helps provide and nurtures that kind of structure at VPiX. Steve has a Bachelor of Science (BS) from PennState and his Masters from Georgia Institute of Technology.

Les Surface
Michigan Office
Les operates the VPiX Michigan office and provides direct and channel sales, marketing support and training to VPiX end customers and photographers. Les works with law enforcement agencies, state police and sheriff departments that want to upgrade their camera kits to 360 systems including the CSI:360 crime scene reconstruction cloud server platform.